Foshan Shihua Aluminium Donates Supplies To Support COVID-19 Anti-epidemic Work
06-05-2022
Foshan Shihua Aluminium Donates Supplies To Support COVID-19 Anti-epidemic Work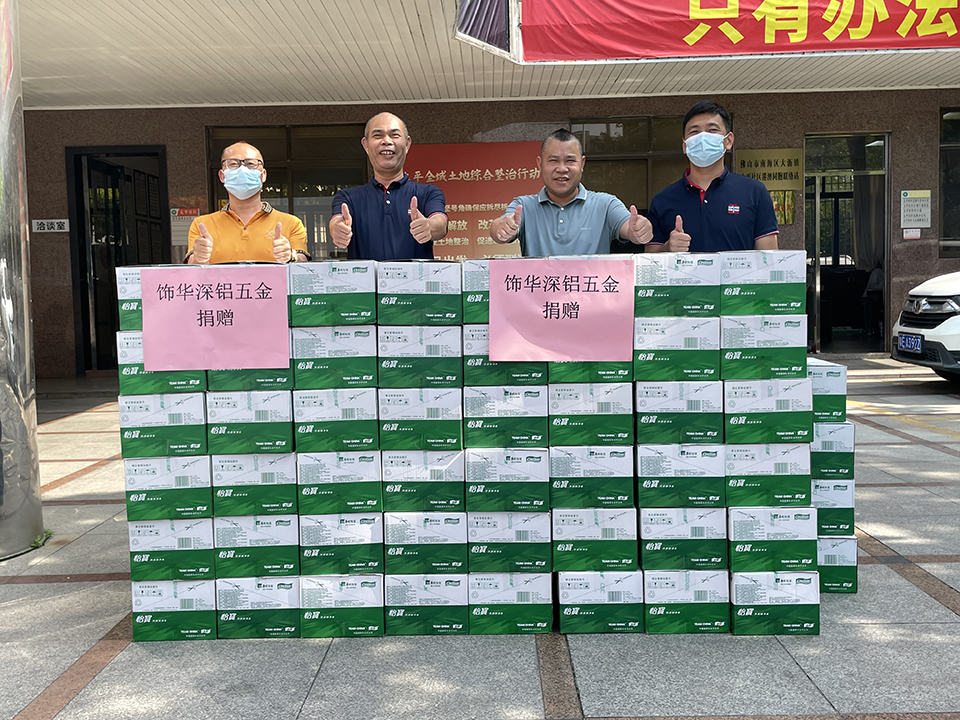 Recently, COVID-19 epidemic is still severe in Mainland China. For the health and safety of all citizens, our government keeps proceeding the anti-epidemic work. All staffs work hard for us night and day.
On 6th May morning, our company Foshan Shihua Aluminium donated 100 cartons of drinking water to support COVID-19 anti-epidemic work of the health department.
Thanks a lot to all anti-epidemic staffs' hard working. Hope the COVID-19 can fade away soon.